mush pot
noun
1. a compilation of reviews of everything Nonie has been wanting to review for the past couple of months whether it be tv, books, or films.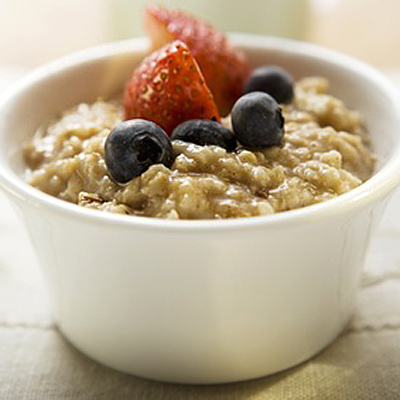 Books
Legend
by Marie Lu
It's a great thriller. The plot is fast-paced and the references to Les Mis were abundant, thus making the book pretty good. The only problem was that I wish it was just a bit longer to get to know the characters more and to stretch out the storyline a bit. Everything just felt so sudden, especially the romance and the events leading up to the climax.
The Fault In Our Stars by John Green
All I can say is that, to me, it's worth the hype. But um, maybe it was too perfect? Something feels off, but I just can't place my finger on it.
Saving Francesca by Melina Marchetta
If there was an award for publishing like the Emmys called the Storybook Guild Awards* and there was a "BEST ENSEMBLE" category, Saving Francesca would get nominated and rightfully win it. The cast of characters is the best thing about this book. Each and everyone has a purpose and they're real; they're all people I'd see walking in the hallways at school. And Melina Marchetta has a gift for dialogue. Nothing felt out of place in this story. Now, the story itself is dark but it's also cute. It also plays like a romantic comedy but at its heart is a story of a struggling family. It's everything wrapped up into one and to me it was perfect.

Fire by Kristin Cashore
It started out as a really well-written, engaging fantasy, and ended up more like a large scale fantasy soap opera (but still super well-written) because SPOILER ALERT, no one's parents were who they seemed to be. But still, Kristin Cashore and publishers, can Bitterblue come out like tomorrow? Or at least next week? May 1st is 68 days away. Drats.

The Monstrumologist by Rick Yancey
Oh the gore! Oh the descriptions of mangled human corpses! I just couldn't bring myself to finish it and I don't exactly know why. Okay, so maybe I couldn't finish because the first six pages...

scared me

. I definitely recommend this if you're a fan of Zombie stories and/or the Walking Dead and you need something else to quench your thirst for tales of the undead. I promise to myself that I will finish this book someday..as soon as I learn to remember that everything in the book is fiction.
*Hopefully, the award will also have a better name.
TV
Downton Abbey
DO I EVEN NEED TO WRITE ABOUT THIS SHOW.
What I'm looking forward to in season 3 the most (in order of importance
to me
): 1. Branson's first family dinner at Downton, and 2. the portrayal of the roaring twenties.
P.S. Dear Julian Fellowes, Please give Sybil and Branson a proper storyline next season because they were two of my favorite characters in Season 1 but you turned Branson creepy in the middle of the season 2 and they were both sadly underused. Also, would it be possible for you to send me a copy of the scripts of season 3? I promise I won't share them with anyone
except maybe a friend or two.
Movies
The Fantastic Flying Books of Mr. Morris
This 2012 Oscar-nominated animated short is impeccably animated and enchanting. Also, it's about the power of stories so it's basically impossible for me to not like it. But wait...Why I am reviewing this when you can watch it for yourself?! Vimeo's being weird and not letting me embed, but you can check out the short
here
.
Hugo
I've been in the midst of love/hate relationship with this film since last November. It's worth seeing because the art direction is truly, madly, deeply
gorgeous-
the sets, the costumes, the cinematography, and the subtle graphics. The actors are just nailed their roles (especially Asa Butterfield as Hugo and Sacha Baron Cohen as the Station Inspector). Throw in Howard Shore's score and everything worked like clockwork (hehe haw haw). I think what's bothering me so much is that the film felt like it was split up into two parts. Part 1 feels like
Hugo
, and part 2 feels like
George
Méliès
: the Biopic.
Not that it matters since Roger Ebert gave it 4/4 stars and the film's been picking up tons of awards and nominations this year (all of them deserved though!).
Oh, and the marketing lied. The ads made it seem like a magical,
Charlie & the Chocolate Factory
-esque film but I honestly don't think any person under 12 will like it because the story
takes its time
to unravel. When I went to the theater, I think I was the youngest person there (and it was packed). It's a children's movie for adults.
The Illusionist
It's artsy, quiet, and also the most depressing and grimace-inducing animated movie I've ever seen (figures since the film's about being alone and growing up). It had a really unique animation style. I can't quite explain it, but it felt like the 2D was layered. It just simply POPs out at you.
The Boy With the Striped Pajamas
I remembered why I stay away from movies and books about WWII when the end credits started rolling. Textbooks and WWII research projects are gut-wrenching enough for me. AND SORT OF SPOILER ALERT, the last couple of scenes of this film were just
numbing
. Oh, and it didn't help at all that it was about two
children
(one of whom is played by Asa Butterfield, by the way).
Attack the Block
If I had to pick a favorite film out of everything I saw last year, I'd probably pick this one.
Attack the Block
is one of the best alien invasion movies EVER. It's simply clever, funny, brisk, and unsentimental yet surprisingly poignant. The aliens were creepy, the techno background score rocked, and the final scene put a smile on my face. Yep, it's pretty much flawless and I seriously cannot overhype this movie enough.
Disclaimer:
The movie's about a street gang and they do stuff that street gangs are known to do, so the movie really deserves the
R Rating
.
Coming soon to this blog near you: 2012 Oscar Predictions! And perhaps a Downton Abbey season finale recap. Woo-hoo?